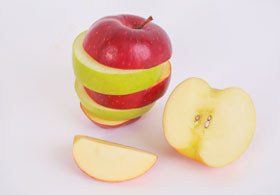 Any kind of plan—marketing, change management, communications—starts with understanding who you're trying to reach. Everyone thinks they do it, but is it thorough and provide the kind of information about each group that you really need? It's a matter of slicing and dicing a lot of data and organizing that information in a way that makes sense.
I find that planning frequently moves ahead before really understanding your audiences/stakeholders. Assumptions are made without checking them out, which may lead to poor strategy and planning. Do your homework is my mantra. It starts with segmentation.
When we talk about segmenting audiences, we usually think of market segmentation. But other types of planning require segmentation. For example, organizations tend to pay less attention to using good segmentation techniques for internal purposes to understand their employees.
Be sure to establish objectives. Clearly understanding what you want to achieve with your segmentation helps to identify the approach and level. Lay out a template before you start collecting information and review it with key decision-makers. Too many times, information is collected and assumptions are made before knowing what kind of big picture you want to create.
Start with typical traditional segmentation, such as geographic and demographic categories. Consider other segmentation categories such as behavioral and psychographic. Depending on your objectives, you may want to consider newer and interesting segmentation approaches such as occasional, benefits, emotive and cultural segments.
The information you want and ability to gather it may not be the same. What secondary research is available through your current data bases, particularly your CRM? Some approaches, especially newer ones, require specific expertise and research activities. Do you have budget and time to conduct primary research to collect this information?
It all boils down to how much you really need to know about each group to reach them, and it's different for each organization and project. What are your successes and failures in segmentation?