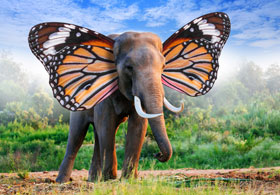 Change may be something old morphing into something new, such as a reorganization. Or, it may be something entirely new, such as a new technology implementation. A change management program recognizes needs and barriers to change and follows a process to gain commitment.
Simply put, change management is taking care of the people side of an organizational change and prepares them for the impact the change has on them. MJ Hudak Consultants is experienced in change management for technology implementations, such as infrastructure separation, ERP, desktop migrations and enterprise mobility, with a specialty in change communications.
Many proven methodologies in change management provide a structured approach, but there is no cookie cutter miracle. While a structured approach is important, it must be flexible to adapt to each organization's culture and each project's uniqueness.
WORKSHOPS
Prep your senior executives, front-line and mid-level managers in their roles in a structured change management program and the importance of how and when they communicate and take action. Ask about our half-day and full-day workshops, customized to your change project.
LEARN MORE
This list represents some of the activities that may be included in a Change Management Program, depending on size and length of project, goals and objectives and level of impact on users.
Assessments and Audits

Stakeholder Assessment
Change Impact Analysis
Communications Audit
Change Readiness
Training Needs

Strategic Planning

Change Management Plan
Change Agent Network
Quarterly Action Plan
Integration with Project Plan

Executive Sponsorship

Sponsor Roadmap
Coaching
Leadership and Management Guidance
Town Halls
Presentations
Internal Blogs

Stakeholder Communications

User Project Information Portal
General Announcements
Technical Emails
Change Agent Materials and Coaching

Feedback and Measurement

Dedicated email response mechanism and monitoring
Change Readiness Surveys
Change Agent Feedback Mechanism

Post-Deployment

Monitoring of User Productivity
Use of Training Tools
Gap Analysis
Service Desk Monitoring