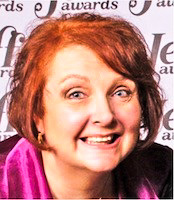 Martha transitioned her skills into multiple, related disciplines. She started as a journalist before spending several years in public relations and corporate communications, which led to B2B marketing and communications for technical companies, associations and not-for-profit organizations. Her skills in market research, communications and market segmentation transitioned to change management projects for technical implementations, corporate restructurings and new product introductions at Fortune 500 companies as well as mid-sized businesses. Martha is an adept coach and comfortable with all levels of leadership.
MARKETING & COMMUNICATIONS
Martha is adept in developing strategy and implementing programs and campaigns and bringing breadth and depth in internal and external functions of corporate marketing and communications. She combines strong analytic skills using research to develop strategic plans with roll-up-the-sleeves implementation and monitoring. She has directed award-winning campaigns for B2B technology companies, trade associations, coalitions and not-for-profit entertainment organizations.
CHANGE MANAGEMENT
As a change management professional, Martha has developed strategy and plans to implement change programs for technology implementations, such as infrastructure separation, Enterprise Resource Planning (ERP), desktop migrations and enterprise mobility. She also is experienced with corporate transitions, such as mergers & acquisitions, corporate restructurings and new product introductions. Martha has worked with Fortune 500 companies using different change management methodologies, such as Prosci ADKAR, and integrating change phases into the IT life cycle.
VOICE TALENT

Martha has a natural broadcast voice and was originally trained in broadcast news reporting in addition to journalism. She has acted on stage, been a presenter at workshops and conferences and is a judge for the Joseph Jefferson Awards Committee, honoring excellence in Chicago-area theatre.